SolCommand's work in Ensign-1
Oh yea that will be totally fine. I was thinking your ship would make an excellent alien mothership. I love it's virus like design.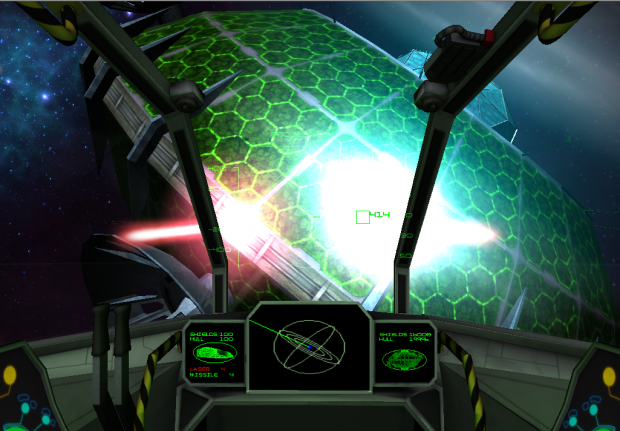 That does look good in-game and like some of those asteroid textures (3,6,12).
Thanks DarkOne,
Here's another of SolCommand's work, his "Eezo Mining Facility"
In this mission you have to steal an alien vessel, hence the odd cockpit.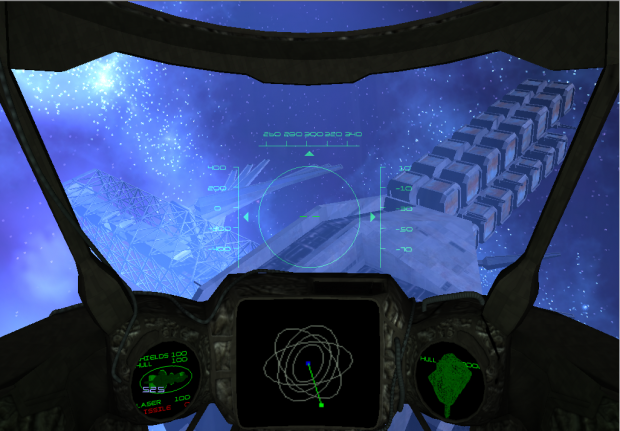 You must really be proud of this particular mission cause you've put out more info about it than all the other missions combined 🙂
Btw it looks awesome and it's very fast-paced. Keeps you on the edge the whole time.
Your asteroids look really good in game. I may have to go through the previous missions and touch them up after all.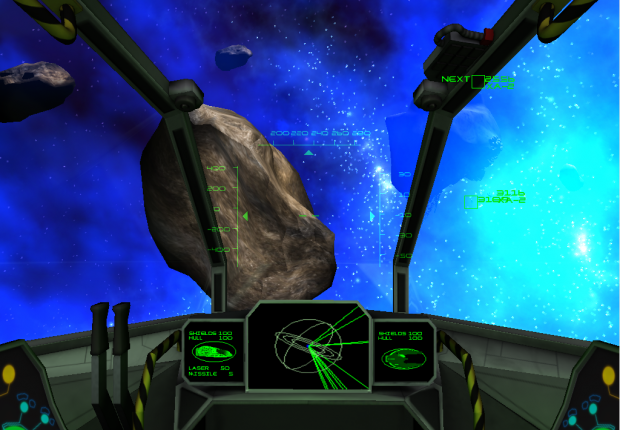 Here are some of SolCommands asteroids and stations in action.
Hey SolCommand,
Your dealer station and Kono station, are they supposed to be textured? I'm not too familiar with how 3ds files work.
Hey man. Yes the Kono station is textured nad it is also in OBJ format:
https://skydrive.live.com/?cid=5D0715049236D05B&id=5D0715049236D05B%21418
The dealer station although it was textured, I do not have the texture anymore.
EDIT:
If you really want to use the dealer station aswell, I can do an automatic uv unwrap on it and place a default metal texture over it.
Hey Solcommand, no don't worries. Sorry I just didn't find the kono station in the 2012 directory right away and didn't realize. That will do well as a human faction outpost, thanks!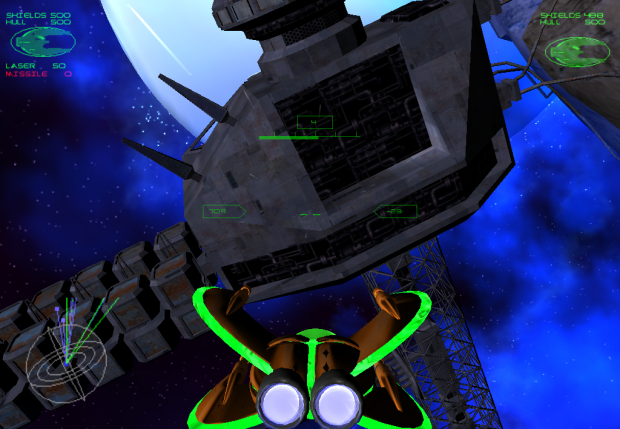 Trying to get SolCommands Ghost Ship and Serenity Outpost in game.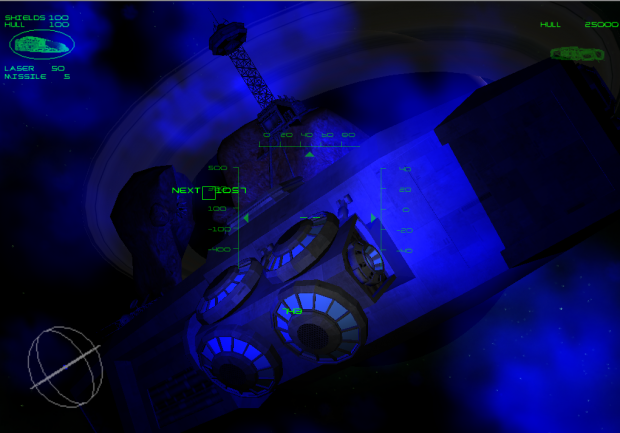 The Ghost Ship and Cobra Bomber make it in.
You're either too good at fighting in this game (as if you made it or something lolz) or you're using admin cheats, cause in that fight I would've been killed like 3 times already 😀
Btw, the Babylon 5 model looks really great ingame, I'm loving that metallic look. You achieved that with a specular map right ? You really should add the same effect to all the other models ingame if you haven't already, cause it looks GREAT.
No it's not a spec map, I just added a specular component to the model. And thanks, I might add it to some of the others as well.