Warhammer 40k: Eternal Crusade
Looks like eternal crusade has a free-to-play option now. This is a 3rd person multi-player/MMO shooter and now you have the ability to try the game out for free to see what its like before you commit more time and money to the game. Let us know you your thoughts...? See it on Steam here: http://store.steampowered.com/app/375230/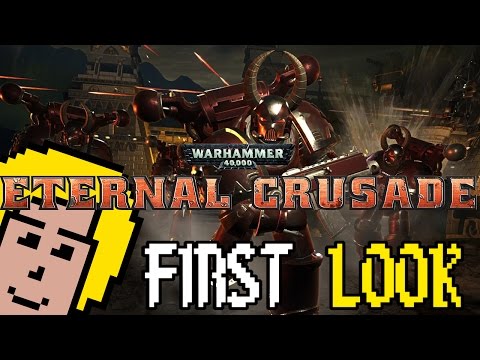 Engage in melee, take to the air with a jump pack or fire into the fray from one of the turrets of a fully armed Predator tank. Combat in Eternal Crusade ranges from a personal clashing of Chainswords to truly epic warfare.

Whether you're in 60-player PVP or 5-player PVE, your squad must work together side-by-side or face death as you defend strongholds, or delve into the Underworld to cooperatively combat alien hordes of Tyranids.

Pick between twenty different sub-factions, then earn hundreds of weapons and accessories drawn from 29 years of Warhammer 40,000 lore to customize and improve your characters in a deep progression system and craft your perfect warrior.
Tagged: