Strike Wing announcement
Topic starter
December 19, 2012 14:37
Hey guys,
I've posted a rather cryptic post one month ago regarding our new game Strike Wing. So what is it ? As SSCAdmin guessed because of his inside info, it's a mobile game for iOS. We aim to have it run on all iPhones from 3GS and above and all iPads. So far things look rather well 🙂
What is less obvious since we haven't released any screenshots from the game right now is that the game is actually Heresy War turned mobile. We'll get some screenshots up once most our render features are up and running.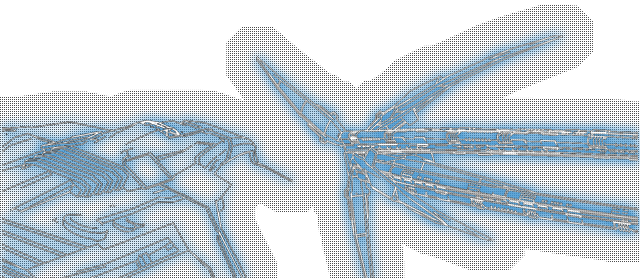 Let's see what the game brings to the table
Advanced AI - the AI is actually the Heresy War ship AI with some tweaks and improvements that made sense only for mobile
Precise and smooth controls - our aim is to have the best controls on the market. Did we succeed ? You'll be the judge.
Fast paced combat - a lot to ask for mobile games, however I'm willing to be you'll like it 🙂
Auto-adjusting missions - we're doing something that we've experimented a lot with in Heresy War. Namely the missions will change their behavior according to the player in an effort to keep the challenge level up as well as offer a high replay value.
Large ship roster - you'll be able to pick your favorites from a large roster of ships each having its own playstyle, it's own strengths and weaknesses
Regular content updates - we plan on having large content updates that add more features to the game, more missions, ships, you name it.
and more!
Bottom line is, we're really close to finishing this and our strong desire is to make this the best game in the market and keep it that way. A tall order, I know, but to quote Einstein from the Red Alert intro "time vill tell".
So, check out our website at http://www.strikewing.net , it has stuff on it including forums and an episodic content novel that gives you insight on the Heresy War/Strike Wing universe with more updates coming soon.
Looking forward to hearing from you
Well this sounds cool 🙂
I'm no fan of iOS so any plans for an Android version ?
Topic starter
December 19, 2012 15:22
We're taking the safest less fragmented path first. We don't know what the future will bring, though :).
Well, either way, best of luck guys.
What's happened to the PC version.
Best of luck with ISO game Vaipa.
Topic starter
December 20, 2012 02:54
Nothing happened. It actually progressed quite a lot since back in the day, but we're picking our battles a bit smarter this time 😛
Hey Vaipa, looking forward to what you have been working on while we wait for Heresy War. Are you releasing a video of strikewing soon? I have a few workmates of mine that have iPads that might be interested in this.
And when I visit your site with Chrome it gives me a malware alert :O
As always if you want you can just link to here as your forums if ya wish and I could make a strikewing subforum under the mobile area as well.
Topic starter
December 22, 2012 16:11
Hey there. We're working around the clock to get the game in a state that can be showed to the public.
Regarding the malware, it has been fixed now, however the google reviewing process for sites that have been hacked and such takes 90 days.. We've manually requested a review and we hope to have it solved soon
As for ipads, you'll like it 🙂
Topic starter
December 28, 2012 10:43
We've added 3 screenshots taken directly from the device. People that followed Heresy War will find them strangely arousing , familiar or both 🙂
Really liked the screenshots and strikewing ship models look pretty close to the ship models I remember from Heresy War.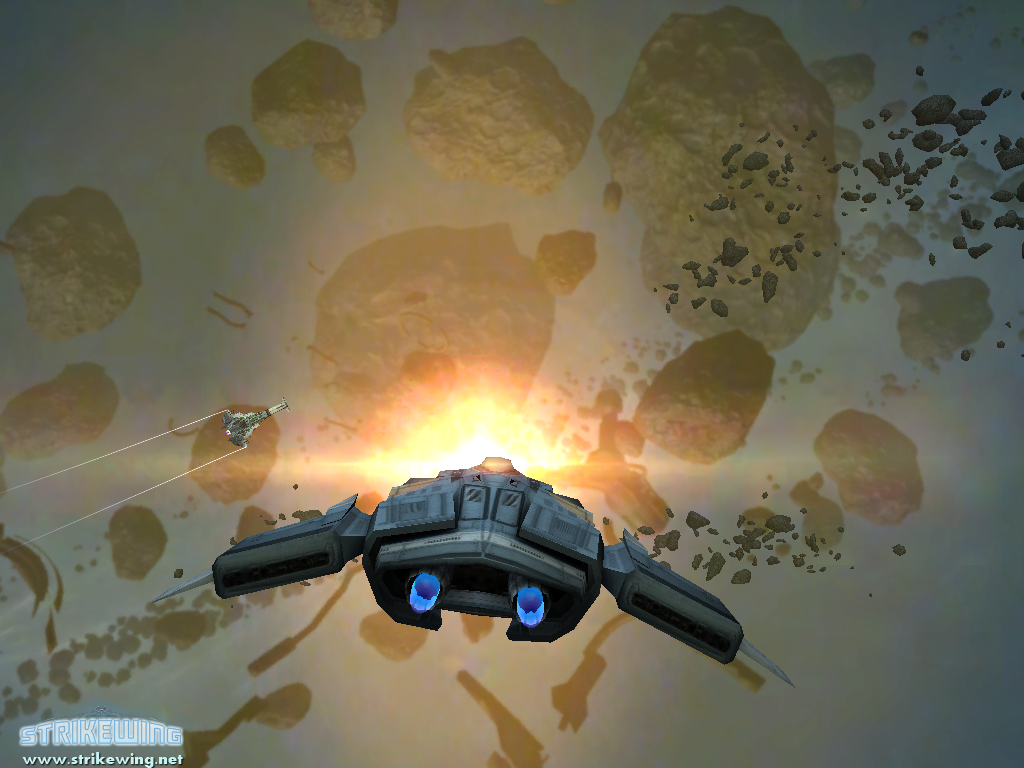 Vaipa, how big are the environments in Strikewing? Can we fly to some of the objects shown in the background?
Topic starter
December 30, 2012 11:28
Actually the models that you're seeing here are the new Core fighters. We were about to show them them back some time ago when we posted the that very nice render, however things got in the way.
As for environments... the experience is going to be very focused. We'll have both skirmishes and some pretty large objectives, however let's say that you won't feel the need (or you won't have the time) to wander around 🙂
Topic starter
January 6, 2013 14:33
Some more screenshots from a capital ship strike mission are on the website
Do you engage these ships in battle or are they only for support? And we the player see any good battles between multiple capitol ships?
On the capitol ship itself, has it been textured yet because it doesn't look like the other ships in the shots?
Other than that Vaipa that is one big ship and the detail of it looks great.
Topic starter
January 8, 2013 01:18
Yes, the big corvette is actually the mission objective. Who played the HW demo a few years ago will be instantly familiar on how to take it down fast.