Old female space pirate
Topic starter
December 20, 2010 05:12
hello nice too meet you
just joined the site 2-3 days ago and forgot to introduce myself... my bad sorry
real name : ask me you never know i might tell you
Age: too old lol
Location: united kingdom = England for people who are not in the know
likes: playing RPG and space games mostly also tactical First-person shooters or third , but not COD i hate them with all my soul!!! love drawing as well
best know for: lady nightshade portraits in the 1998, nothing to do with the new site, i have alot more than them... pppffff using my name....... just to get hits..... more info and updates coming soon busy with xmas you know 😉
Hello, and welcome to SSC! Glad to have you. 🙂
Welcome and enjoy SSC, I know I do.
Welcome to SSC Lady NightShade
Too old? Heck I think most of us here are too old. Or that is at least what my kids say when they see me playing a game with 8bit color and I tell them how awesome it is. 😉
Maybe I should change my slogan to 'Where the old gamers don't feel so old any more' 🙂
Enjoy the site!
Hi and welcome. Just signed up recently myself. Noticed your active in the SPG section as well, I don't know what help I can be but you feel free to pm me.
Hi there, welcome to the SSC 🙂
erm I have a question miss, I was just checking the site in yer sig, and I noticed that I found the art similar to the pic I've been using for an avatar since I found it. (changed it back on this site, was using another here)
I'm wondering if you made it, I've included below. It looks very similar to one of the pics on yer site in the misc section.
wow, after a preview I noticed it is exactly the same pic, only coloring is better with the one on yer site 😳
anyways, I'm wondering if you made it, and ifso, if you have a higher resolution one available?
if you didn't make it, do you perhaps know who did?
Topic starter
January 6, 2011 20:30
most of the old portraits are scans from forgotten realms and Dungeons & Dragons TSR, Wizards of the Coast owns most of the pictures now, but some are so old they dont care no more . oh by the way i dont own this site its dedicated to me, its run by other people now theses days, i still have more protraits than them not all of mine are on the site i have about 3000+ pics also from time to time i make new ones when im bored 😉
preview whos this....
oh you will not find this anywhere online as i made it, the one's they have that i made have been cut out of somewhere because they are offcenter and sometimes not the right size or format
that pic made me LOL
that shade of purple suits him 🙂
made me think of a South Park episode, the one where he doesn't want to get out of the closet
anyways, guess I'll just have to use the pic from that site for now...
when I feel like it I might dig through the D&D pdf collection I have, but going through 15GB worth of pdf's is not going to be fun 🙁
EDIT: bah, resolution on that pic from that site really is crap 🙁
Topic starter
January 6, 2011 22:16
hah yea well it has been floating around on the internet for the past 15 years also scanners where not that good i had a nice flatbed one not a terrible hand scanner ahh the good old days, its hard to find good pics these days 😕 i might have the pic around here somewhere maybe on one of the old harddrives....... also try goggle dragonlance i forgot about that AD&D
(edit here you go found it i think took some time 😈 ) click on it TWICE to make it bigger
HAD TO EDIT THIS 3 TIMES!!!!!!!
😮 wow thanks a bunch LadynightShade, you just made this guy's day, jeez I daresay you just made my week 🙂
now for some copy/pasting and rezising and then updating around 10 profile pics
again: THANK YOU VERY MUCH LadynightShade 😀
Tell you what, though, Ladynightshade. You could satisfy my curiosity about your beautiful avatar image? Did you make that yourself? And did you have anything to do with S2odan's funky new animated image?
Topic starter
January 8, 2011 13:07
my gif yea made it years ago its made frame by frame shodans one no, its by somebody else off the nexus its from a game called system shock 2, its a nice little edit would be easy to do i guess
Hi LadyNighshade and a belated welcome from me 🙂
Quote:
And did you have anything to do with S2odan's funky new animated image?
Good old google image finder and a bit of Adobe AfterEffects and then VirtualDub to convert the video into a .gif are resposible for that.
There are probably better ways of doing that though.
Here's the original image courtesy of google image finder however I'm unsure of the original artist:
[hsimg]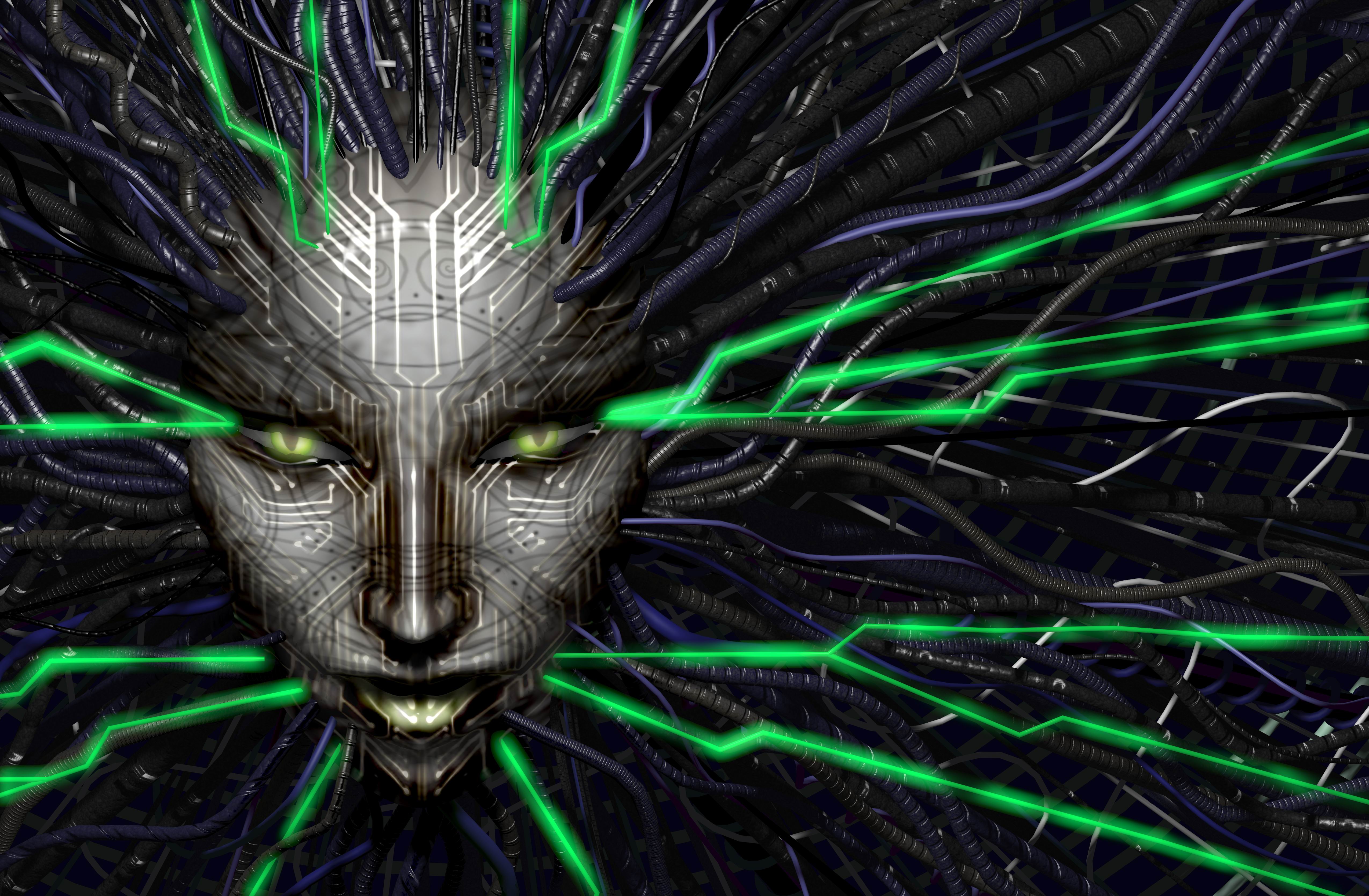 [/hsimg]
This thread just made me have a hunt round for some old D&D and Magic the gathering artwork that I used to have, alas I couldn't find any 🙁
Edit/
Some very nice portraits on that site Lady Nightshade, I've seen quite a few of them in the Baldurs gate mega mod in my recent attempt to play that.
I take it your a fan of the Infinity Engine games?
Topic starter
January 12, 2011 18:34
yea i am, maybe one day they will make BG3 with a newer Infinity Engine would be nice the neverwinter knights games where never as good.... oh you can do most things in Photoshop if you are a pro its easy also where are alot of guides on utube as welll 😉
Quote:
maybe one day they will make BG3 with a newer Infinity Engine
If only. I suppose its possible now for fan made games to start popping up now with the creation of that GemRB engine that lets you play infinity engine games on any operating system.
Quote:
neverwinter knights games where never as good
I agree, however the second one was a big improvement over the first. Still not BG material but it was perhaps a different breed with your castle keep and the like. And I found Dragon Age to be a let-down also. I don't know exactly why I didn't like it, but both times I have tried to play I simply get bored and don't finish.
But whenever I play an Infinity engine game, I can't put the damn thing down, like a good book.