[Sticky]

Oolite Screenshots
Speed King - from the album Deep Purple in Rock, which was the best line-up, and had the classic Child in Time on it.
Factoid: Child in Time was loosely based upon elements of this track, which the band had been listening to, I presume.
For me the appropriate song of Deep Purple here is "Space truckin" 🙂
Space truckin in the deep purple ..... Yeah yeah yeaaaah .... Space truckin !
Topic starter
April 29, 2014 01:09
An Epic arrival. (in Trunk 1.79) 😎
Okay! Now it's personal!
Now that screen shot looks familiar
<grins> It's kinda nice having a couple of other forums to promo Oolite in.
I maybe should've started an Oolite thread over at Limit Theory - but hey!
Unicorns in witchspace!
Madder than a bag of cats Cody!
Have I ever mentioned how much I like explosions - big explosions!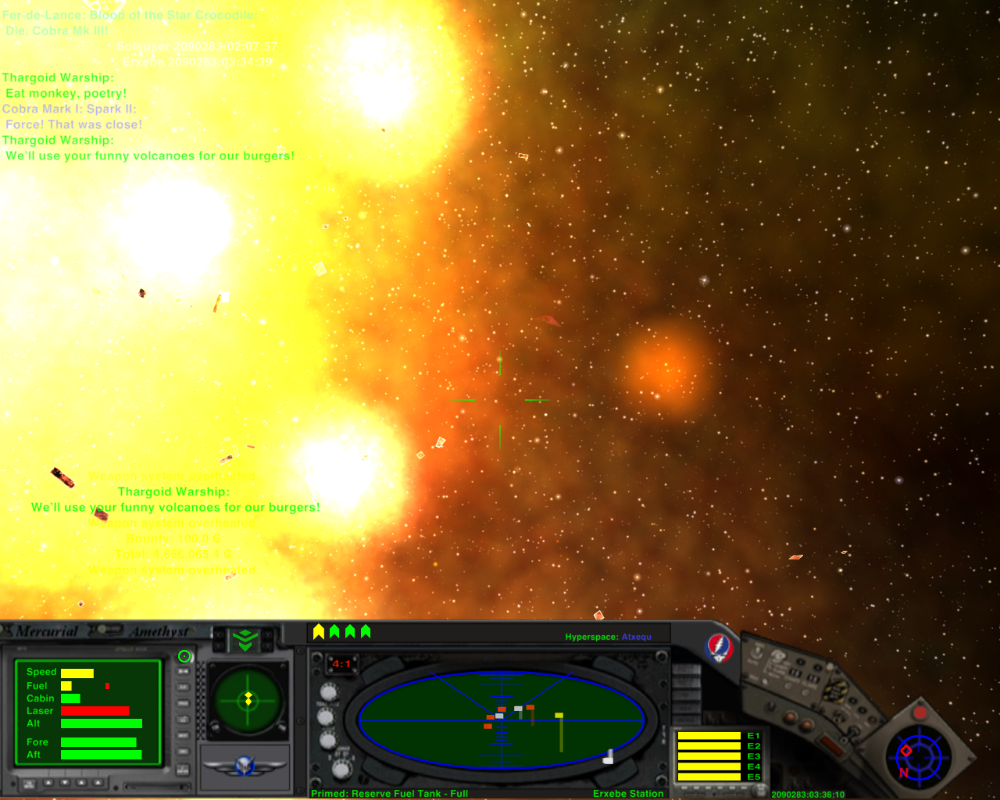 Eat monkey poetry LOL! And oooh, is that a "deadhead" emblem on the dashboard I see before me?
Steal your face right off your head!
Aye, I've been a Deadhead for nearly half a century! That emblem is also the bumper sticker on my Cobra.
Just play this at those pesky Thargoids!
<grins> I'll see your Truckin' and raise you a Dark Star.
Topic starter
May 21, 2016 12:05
To bump this thread after nearly a year of inactivity. 5 Recent screenshots in Oolite 1.83 trunk. Oolite got a nice new viewing feature. You can now circle seamlessly around your ship. Making for some nice pics. Here's my ship. It is a Cat called "Claw of the night".
Love the lighting in those pictures pagroove.
Topic starter
May 21, 2016 15:04
Love the lighting in those pictures pagroove.
Thanks. Yes the lighting is nowadays one of Oolite's strongest points with the right OXZ's or OXP's.
Experimental new atmospheres build - looking good!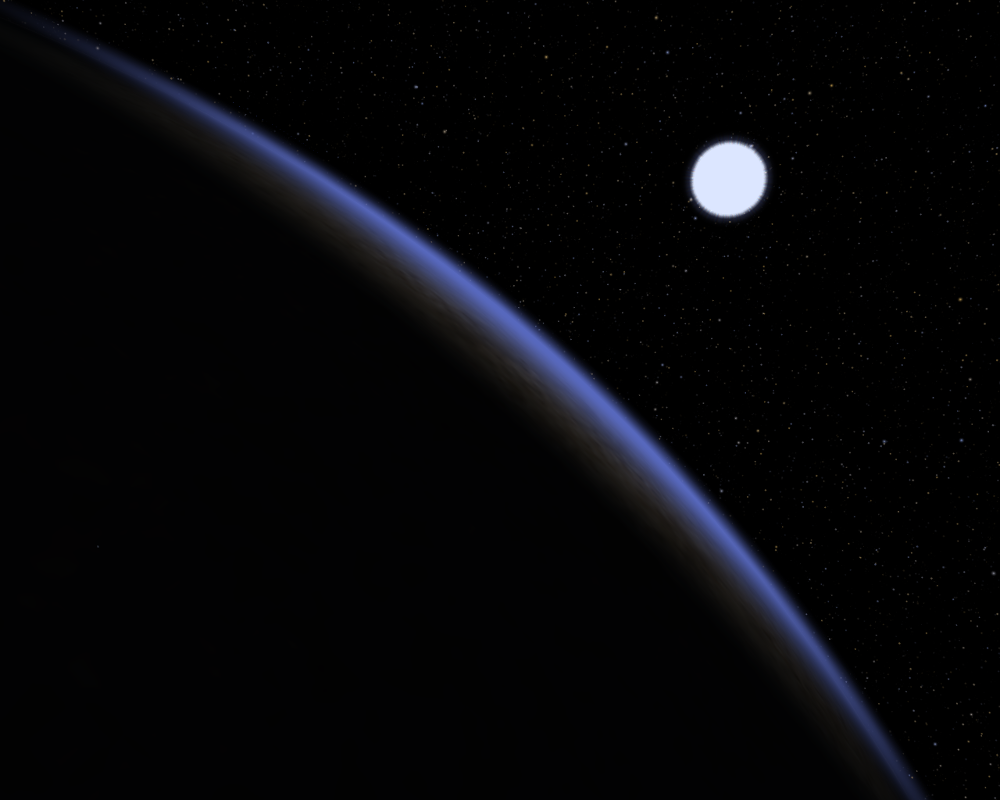 Looks damn fine that!
Nice work you Ooliters!
Aye! Even without a project lead, Oolite marches on!
The experimental shader looks subtly different on gas giants:
After some tuning...
... we're getting in tune!