[Sticky]

Wanted: new screenshots
This game is really cool here's my contribution.[attachment=3384:pioneer 2016-01-13 03-49-22-57.png][attachment=3385:screenshot-20160115-184512.png][attachment=3386:screenshot-20160115-191941.png][attachment=3387:screenshot-20160116-211401.png]
Many thanks to Arrakkh (great pictures Arrakkh) & Hommeslip (hope to see more from you!) for their screen shots. They are on deck on ModDB. Still uploading the build, my net connection is more rubbish than normal today for some reason. Anyways thanks again guys!
Too bad this thread has been so quiet. Here I am saving a poor old Bluenose that was stranded in space with less than minimal crew.
This place must be hot!
Great to see you posting again clausimu and ,as it always is with you, great screenshots!
Hello. I'm a long time follower of Pioneer, who has found time to play it a bit recently. I managed to remember to screenshot interesting sights from my wandering, so I thought I'd share them here.
[attachment=3494:Screenshot from 2016-08-23 01-04-20.png]
[attachment=3495:Screenshot from 2016-08-25 23-44-33.png]
[attachment=3496:Screenshot from 2016-08-27 01-03-36.png]
[attachment=3497:Screenshot from 2016-08-27 01-23-37.png]
[attachment=3498:Screenshot from 2016-08-28 16-45-49.png]
[attachment=3499:Screenshot from 2016-09-05 23-51-30.png]
[attachment=3500:Screenshot from 2016-09-06 12-41-20.png]
Really like those SpaceRoop. You have a great eye for a great photo! Once the latest build is sorted I am going to look forward to putting both yours and clausimu's images up on the ModDB site!
Update!
Both clausimu's & SpaceRoop's scrrenshots are on deck! Many thanks guys!
Haven't played Pioneer in a while, and I have to say, this thread does encourage to find the time. Great pictures!
Here are a few from my trying out the latest build.
Haven't ever been to Ganymede before, decided to check it out, and stuck around to marvel.
I'm reposting the images I put up after the forum freeze, most of it from Barnard's and Epsilon Eridani.
Igone the cockpit, I'm far from finishing that one.
Also a little bit of a teaser for something great coming, courtesy of ecraven and his diligence.
![](
"")
![](
"")
![](
"")
![](
"")
![](
"")
![](
"")
![](
"This little new HUD part in the center allows us to fly around easily without autopilot, with only a little practice.")
![](
"")
Wonderful screen shots folks! 🙂
I am very keen to use them on Mod DB, unfortunately I am going to be late with my monthly update over there as my router is playing up and I can't upload the latest build, damn thing keeps resetting, but a new one is on it's way and as soon as it's installed I will get to updating ModDB as soon as I can. Sorry about this as it's something I really look forward to every month.... 🙁
Hi folks!
A little late but Nozmajner's, Clausimu's and Stan Pancake's screenshots are on deck. Many thanks guys! 🙂
Hey Geraldine, we've got new builds for Linux, OSX and Windows out now 🙂
Fantastic news fluffy! B)
Already downloaded and testing before sticking it up on ModDB. I can hold off for a few days if anyone out there wants some screenshots included. Also I will give Waltar's Scout (a much overdue) bump while I am at it too 🙂
I've been talking with Gernot66 in this thread
[spacesimcentral.com/forum/discussion/7061/phoenix-former-sputnik/p1]( http://spacesimcentral.com/forum/discussion/7061/phoenix-former-sputnik/p1 "spacesimcentral.com/forum/discussion/7061/phoenix-former-sputnik/p1")
about posting pictures on this forum. It occurred to me that people posting here are able to do it. Would anybody be so kind as to enlighten us on this subject?
Were you using dropbox for posting them? (I saw one broken image from there in that thread). Maybe the sharing settings on the image are the suspect? Try opening the thread in a private tab and see if they load.
Well I hope you can Marcel as I will soon be updating ModDB about the new build once I've finished testing it. Your pictures would be most welcome. 🙂
I'm frustrated. I set up my computer's Dropbox folder to share, but when I attempt to share an image Dropbox wants a specific name or e-mail. I can't see my uploaded pictures when I open the forum in a private window. What do you do to post an image here?
Well lets see if [Photo Bucket]( http://s1003.photobucket.com/ "Photo Bucket") works...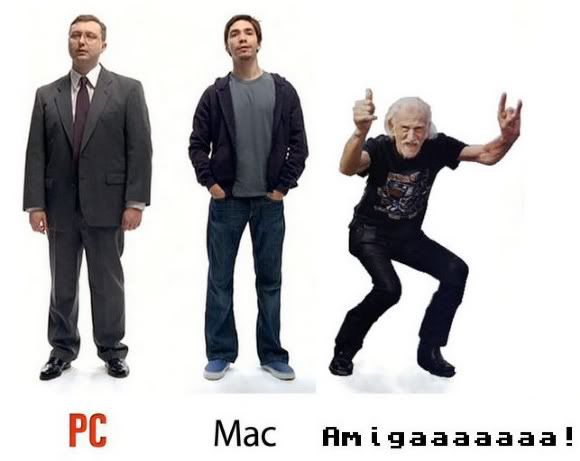 EDIT, yep, that works! 🙂
Oh my....if only that was in game.. 😮
One day perhaps nozmajner? B)
Anyways, just about to put the latest build up on ModDB, but if you do want your screenshots up there, I will keep checking the thread. 🙂
I looked at the alternatives and I'm trying Gernot's suggestion.
[ https://picload.org/ ]( https://picload.org/ "https://picload.org/")
This is an experiment. Can you see these two pictures? They're from Scout Plus, but you can hardly tell. This place must have had an interesting history.
![](
"")
Just look at that!
![](
"")
Lovely images there Marcel. 🙂 I will put them up right away on ModDB!
Um..did you come across any Sand Worms on that visit Marcel? 😉
Yay! It works! 😀 Thank you again Gernot for the tip! I met a sand worm recently in Mass Effect that's one bad-ass mofo! It made me think that because mining machines are in discussions to be implemented, maybe there could be a chance of them being damaged or destroyed by an indigenous lifeform if placed on a planet with an ecosystem.