[Sticky]

Wanted: new screenshots
bitte bitte gerngeschehn
picload isn't bad, no?
no ads compared to massive ads in photobucket.
you can copy the link right after uploading and you don't have to enlarge or copy the images link with rightclick or any other.
ony you have to get used to that picload won't immediatly return to your content if you uploaded a picture
resp. that you have to leave your account to upload, it's a bit uncommon.
costs nothing, surprisingly, "no ads" and it costs nothing, that's fine.
what exactly the problem is with dropbox i don't know
strangewisely my uploaded pictures from dropbox worked, right?
i took a link of a picture from your dropbox and in the beginning it appeared properly, but when i returned after a couple of hours it was gone.
however, dropbox and onedrive aren't ment to publish pictures else they would have made it easier, it's almost a violation, something that's not ment to do.
i tried that once long ago with OneDrive but i failed thus i know they might not like that, it's ment as a safe place to store your projects or whatever files.
it should be safe and you have enable sharing to share a file.
i guess already from this pov it's not good if you can post a link someone could follow back to it's origin.
with the shortened links you can't do that.
you can only download a specific file or visit a specific directory, all in the limits of the userlevel you set.
the "long" link you get with the alternative menu when you click at the enlargened picture could probably be used in a FTP browser,
which would under circumstances allow to manipulate the files in your account.
many years ago i used quite regulary a FTP browser, just to snoop for hidden files if i suspected there are some.
"Grateful Music" was such a site where you could download some free music mostly mp3
but there was a larger repo hidden with lossless compressed music which you could only access with a FTP browser.
either you could enter as "anonymus" (ppl sometimes don't care about this i guess),
or if a site is protected you will have to enter a password, but there is no limit in tries,
thus one could if he really likes to enter the site use a algorythm to get the password.
i think this is finally the reason why it's not good (not wanted) to publish pictures from a filesharer.
but that's just guesswork.
while to a image hoster you can only upload images and clips, that's no big loss if someone could manipulate them at all, usually it's no "secret" stuff.
![](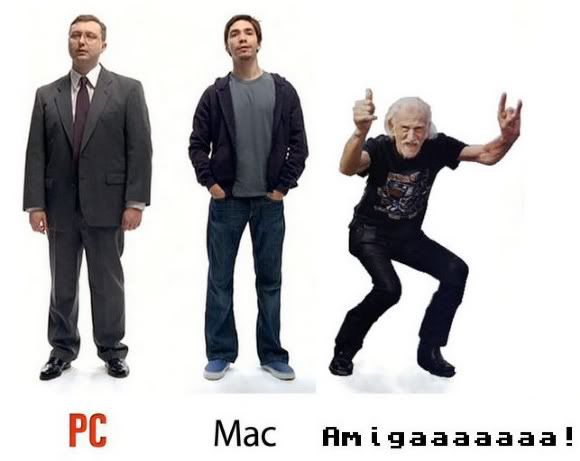 "")
Amigaaaaaa
i like, not so far from me, erm grey hair this i will have to get me first, but they grow one after the other.
My last Search 'n Rescue run got me something to look at:
![](
"")
![](
"")
It was a quite tight run, I had to manually fly the whole thing, after the autopilot botched the transfer. With lots of orbit adjustments and even an aerobrake maneuver at about 200 km/s (and quite a few reloads...). I've got back to civilization with like 1% propellant. After a three month in-sys flight. My Sinonatrix must have been stinking after that.(This image was taken before the deceleration burn.)
![](
"")
Moral: don't trust the autopilot if you want to go to things that are in a tight and fast orbit.
WOW! That Gas Giant looks great! B)
Here's a new one for me: lava!
First time seeing anything like this. Mostly I'm doing taxi jobs, getting further out from Sol, so far haven't been visiting many "massive highly volcanic" planets, mostly rocky lifeless ones. This one happens to have a single settlement with military class certificate. I went back to Sol to see if Io looks anything like this, but it's just a standard "cratered" planetoid.
![](
"")
Some huge volcanos
![](
"")
More giant cliffs
![](
"")
About 10km tall
![](
"")
Thanks for the screen shots Nozmajner & Shodan. I've uploaded some to go alongside the new Windows Pioneer build on [Mod DB]( http://www.moddb.com/games/pioneer "Mod DB"). 🙂
Thanks, Geraldine! 🙂 There will be another build soon-ish that will iron out some kinks that might be left in this one though.
No worries Nozmajner. I am still getting comfortable with the new HUD and.....have you guys did something to the planets? I can't put my finger on it but they look better, somehow.
I can't recall any changes to planet rendering since last release. Or to rendering in general.
Must be my graphics card then as I changed it. Still, they look lovely all the same. Nice work! 🙂
Is there a way to turn off the new reticule, at least when in external/sidereal view? It kind of covers up the view of the ship. Also the font is very tiny and there's a lot more information, will take some getting used to.
You can only turn it off along with the other parts oh the HUD with Tab.
Yeah, some fonts and parts need bit of tweaking, but we want as many eyes and feedback on it as possible, so feedback is welcome. 🙂 Could you post screenshots? Testing was done by only a few people yet (I played a lot with it tho). The UI will be in flux for a while most likely.
[You can find the docs of the HUD on the wiki. ]( https://pioneerwiki.com/wiki/Flight_UI "You can find the docs of the HUD on the wiki. ") But I think you will like it after getting used to it, it enables some nice possibilities, like actually flying fully manual for a change.
I certainly do see it's possibilities Nozmajner and I think it's a step in the right direction. Part of me though will still miss the old UI layout but that's likely due to all the years I poured into Elite II, the previous Pioneer, Scout and Genesia builds. Would it be possible to have both as options in game, then we could compare them side by side? Kind of like a legacy option?
Sorry, but the old dashboard is almost 100% gone. We have three distinct UI systems in Pioneer right now, but our hope is to converge all things to this new one. Less headache I guess with having only one UI system.
And now that I think of it, I can't remember too much of the Elite II UI to be honestl I played it quite a lot, and there are lots of memories, ships and adventures, but not the UI for some reason.
Also, don't quote me on that, but this new dear-imgui based system might be flexible enough to provide the means of a dashboard revival if somebody wants to do something like that. But I'm not on the coding side of things, so...
No worries Nozmajner. I guess if someone feels strongly enough about it, it will happen, or not. Regardless, it's still a damn fine space sim! 🙂
comparison of the old vs. the new
[ http://i.imgur.com/GKCcenB.pn g" target="_blank">
http://i.imgur.com/GKCcenB.pn g"/> "http://i.imgur.com/GKCcenB.png")
[ http://i.imgur.com/MiZUGsd.pn g" target="_blank">
http://i.imgur.com/MiZUGsd.pn g"/> "http://i.imgur.com/MiZUGsd.png")
Nozmajner, could you please relay a message from me to the rest of the dev team. I've just noticed [my thread on the Frontier forum]( https://forums.frontier.co.uk/showthread.php/1596-The-Pioneer-Thread "my thread on the Frontier forum") has now topped 100,000 views! I am stunned to be honest, but there is a heck of a lot of people out there interested in Pioneer it seems! 😮
So I just wanted to say to the Dev team; well done and thank you for all your hard work in constantly updating the build. A thanks also to Vuzz (for Genesia), Gernot (for all those ships, starport models and a whole host of other stuff he created), Marcel (for his amazing Hometowns mod plus other things he created), walterar (for Scout Plus) and the many others out there who helped. Finally a special thanks to Tom Morton who started the ball rolling.
You guys are the best! o7
Finally I've uploaded the second "August" Pioneer build to Mod DB and having lots of fun with it. Great work as always guys and thanks Nozmajner for your screen shots of Saturn, they are lovely and are on deck! 🙂
Wow! It wouldn't happen without you being the ambassador of Pioneer. 🙂
No Nozmajner, it's all about you guys and the amazing work you all do. 🙂
Hey! An artist called WKFO passed on an image they made asking if you guys would consider it for a box shot. here it is below. Tell me what you think.
![](
"")
Original page [here]( https://imgur.com/a/aHAlW "here")
Not screenshots, but might be interesting:
My workplace bought a bq hephestos (Prusa I3 derivative) 3D printer recently, so I figured I'l use Pioneer models to get the hang of it.
First try is a 5cm, 0.2 resolution Sinonatrix:


Then I chopped up the Mola Mola, and scaled it to 1:120, (or TT scale for train modelers), so it could even become a diorama eventually, and I could buy figures and such for it.


Next up: painting it.