STRONTIUM DOG FAN FILM
Topic starter
July 5, 2019 08:26
Another 2000AD fan film, this ones about mute bounty hunter Johnny Alpha.
Will not mean much to anyone not familiar with the comic characters, as their no backstory story given in it.
Very impressed by the production of this as they pretty much nail it, couple of flat lines from the actor playing Alpha, but otherwise damn good.
I remember Strontium Dog very well Pinback. Now.......if they could just do a Nemesis The Warlock movie......that would be awesome! 😀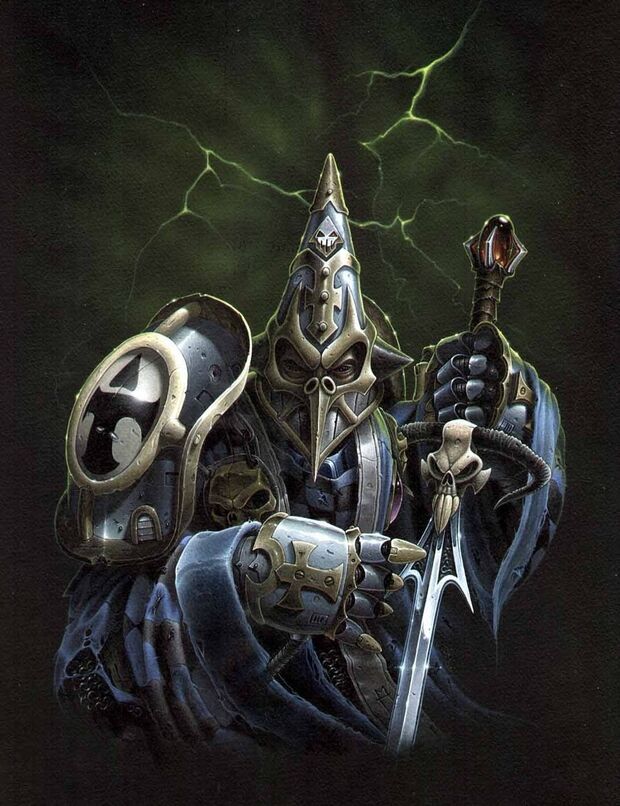 Topic starter
July 5, 2019 11:38
"Be Pure! Be Vigilant! Behave!" 😀
That would be awesome and you never know, as I have read that Rebellion are doing a Judge Dredd Tv series and a Rogue Trooper film is in the works.
Yes Pinback....beware the deviant! 😀
Seriously Torquemada was voted as the absolute best villain ever back in the day, far more evil and vile than the so-called badies today and with good cause too! Because the "Hero" of the story, Nemesis himself, was even worse at times! The first, and perhaps the best, Anti Hero?
You will never see a comic strip these days where the protagonists murder each others children for example but that happened in the Nemesis story. Really it was no holes barred stuff the like of which you just never see these days and I don't think will again.
Thinking back about the plot here, perhaps it would be too shocking for movie goers today? I have to admit tho, seeing the massive underground cities of Termight itself would be awesome.
Topic starter
July 7, 2019 00:11
Indeed they were as bad as each other, although I always preferred the earlier Nemesis story's, think it got a bit lost in the 90's with the time traveling stuff.
Robo Hunter would make another great film, especially the first story were he goes to the robot planet and his ship's pilot end up as foul month, cigar smoking, shoot anything 2 year old.
Huge shame that Rebellion has not made more games using the characters from 2000AD, instead of just making endless versions of Sniper Elite.
Well, the time travelling thing did at least confirm one thing Pinback; the ABC Warriors and Mega City Judges all shared the same universe as Nemesis did. I also think ACE Trucking Co did as well. Yes so many great characters. 2000AD left everyone else in the shade, great writers, great artists. 🙂