Dirty Dusty
Topic starter
November 17, 2010 17:32
here is a type of drilling ship I came up with. The big wheels in the front are more like grinding wheels then a drill.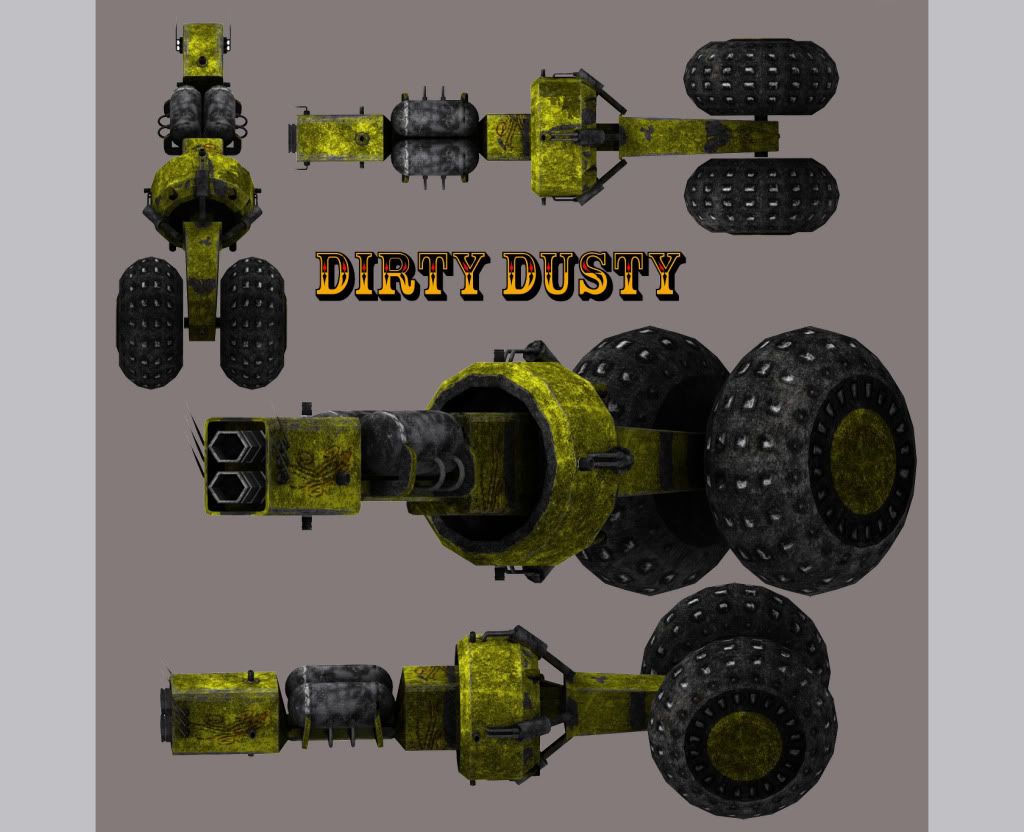 Nice job on the texturing Chebar, would be nice to see this ship tearing up an asteroid.
Great texture,space ship have to be dirty 😀
But how do you collect the materal which is being mined or is there another ship following behind ❓
Is design based on a planes landing gear. ❓
Topic starter
November 18, 2010 11:45
thanks guys, this is ment to be something that would be used to clean out an opening or tunnel. Not to collect.
PINBACK wrote:
Is design based on a planes landing gear. ❓
thats funny, a few people have asked me that, and no its not but now i can see that it does.
I'm in the middle of giving it an overhaul, hopefully I'll have new pics soon.
Compared to Chebar's first model this is a Mona Lisa 😀
show-off-f55/first-ship-t508.html
Hey Chebar with your skills picking up that's for sure you should troll the forums I have seen numerous devs asking for some modeling help, nice way to build the resume of things you worked on.
Topic starter
December 5, 2010 19:33
heres an update on this ship, and if anyone would like me to make something for them, just let me know.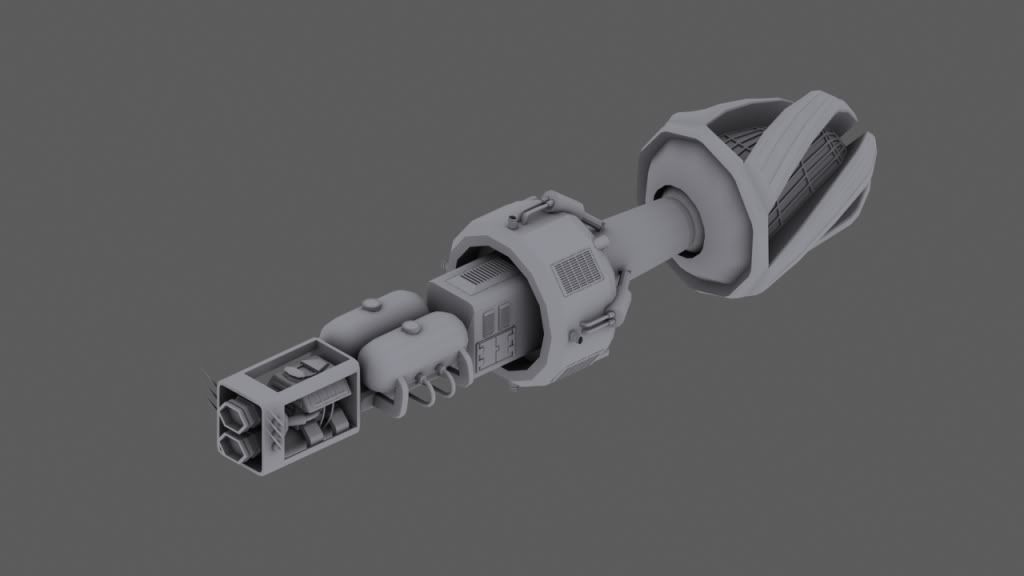 Oh that some really nice work there Chebar. Can't see from your image but is the blades on the drill flared out a bit so you can see the three different layers of blades you got there? And should the drill head go to a point or is there something on the front that I cannot see that will help with starting the drill hole?
Topic starter
December 6, 2010 06:06
thanks, i didn't show the front of the drill because I'm not sure on what I want to do to finish it. It does come to a small point but it doesn't like right yet. Maybe I'll add a rocket launcher to it, so you can use that to make a starter hole. not sure where to go next with it next. I'll keep playing with it and hopefully have it ready for another texture soon.
Steve, I kept telling you from the start that you've got skills .... this really looks cool man !
Topic starter
December 28, 2010 12:53
thanks, i was waiting to see if this pleased you master. 😀