Need a Push
Topic starter
May 15, 2011 07:06
This is an older model I haven't finished yet but hopefully someday I'll have the time to get back to it. I'm also trying to find a cool way to display my models.
Topic starter
May 15, 2011 21:44
where did it go?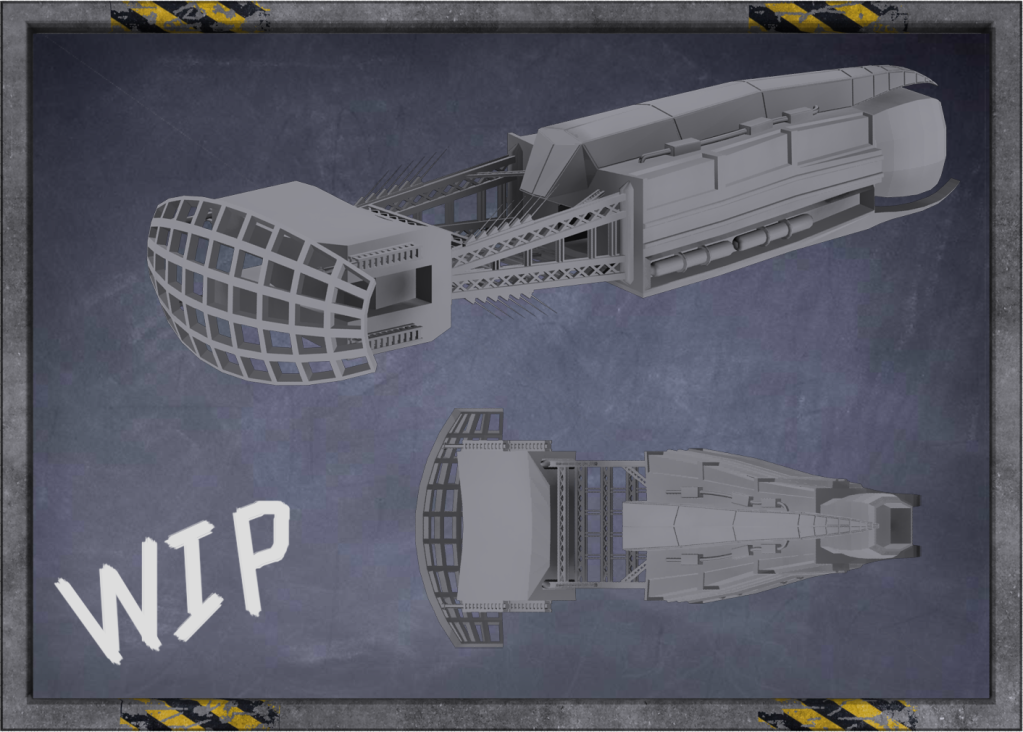 First thing I would say is what's it job.
By the look of the big potato masher on the front, would it be used for bumping stuff around. If it is then it going to need some big shock absorbers and some engines on the front/back/side and top/bottom to give it more maneuverability.
It reminds me of the ramming ships you got in Homeworld Cataclysm. Always liked those 😎 Nice model Chebar 🙂
It could also be some sort of long range scanning or jamming vessel depending on how you skin the front piece. And agree with Pinback in adding some more defined thrusters in the rear and on the sides for maneuvering.
Topic starter
May 16, 2011 04:37
Its job would be to push stuff out of the way. Its hard to se but on the front it has shock absorbers that hold the masher in place. I'll add some more thruster. Thanks for the ideas.