Ring Runner - Flight of the Sages (Inspired by Silent Death Online and Subspace)
Topic starter
September 28, 2012 18:52
Five years in the making, Ring Runner's alpha demo for PC is here, and it's free!
Ring Runner combines the fluid, fast-paced action of a space-shooter with the rich customization and story of an RPG.
Key Features:
Over 300 Unique Abilities - no abilities are redundant or made obsolete by better versions
65 Fully Customizable Ships - five archetypes, with many hybrids to choose from
20-Plus-Hour Story-Driven Campaign - universe based on a full-length Sci Fi novel
At least 3 Online Multiplayer Modes - Wave Survival, Base Battle, and Deathmatch
Procedural AI - billions of possible enemies
Procedural Backgrounds - all of the backgrounds you see are procedurally generated, billions of possibilities.
Classic Arcade Inspired Mini-games - earn Sage abilities by conquering challenges in The Subrostrum
Local Coop - "Duo" ships allow a friend to act as a copilot, usable in multiplayer modes, second half of campaign, and some challenges
Original Soundtrack - over 14 tracks of music and hundreds of sound effects
Hundreds of Hours of Game Play - with 300+ abilities and 65 customizable hulls, the options are endless; use them in PVE or PVP
Our inspiration for this game began with Mythic Entertainment's Silent Death Online; some of you may remember it from the late 90s! Like many other online games at the time, SDO was pay-by-the-hour. In just one sweet month, my brother and I managed to rack up a thousand dollar credit card bill, and that was the end of it. We've wanted to make a game like it ever since! Ring Runner has drawn comparissons to Subspace and MoBA games like DotA or League of Legends. We've also heard it compared to a Super Smash Bros in space. But in the end, I think we've created a pretty unique project, and we welcome your opinions. Visit our website and try our free demo. It offers over 2 hours of game play. Enjoy!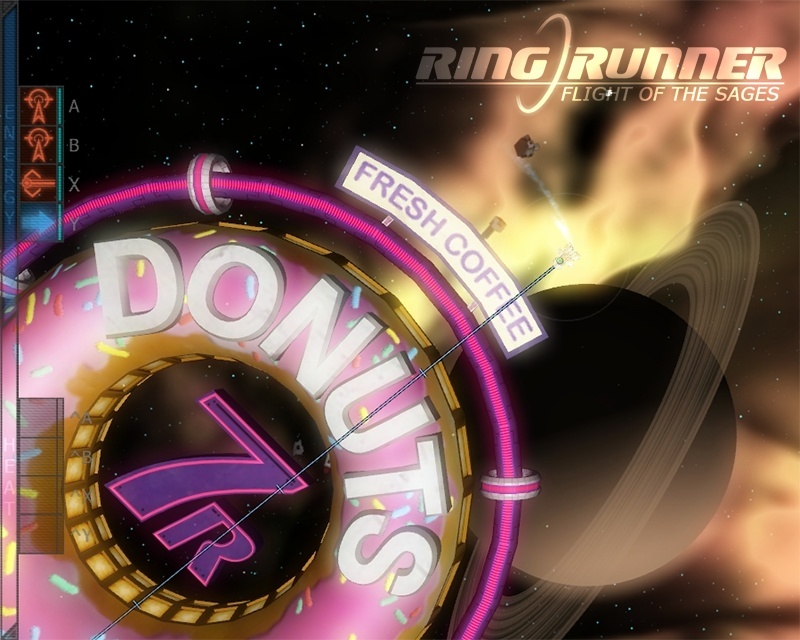 This topic was modified 1 year ago by
DarkOne