Screenshot / Video Thread
Topic starter
January 15, 2012 12:42
Hi I'm Rustybolts and I have been doing the art for Ensign thought i would create a thread to show the latest media.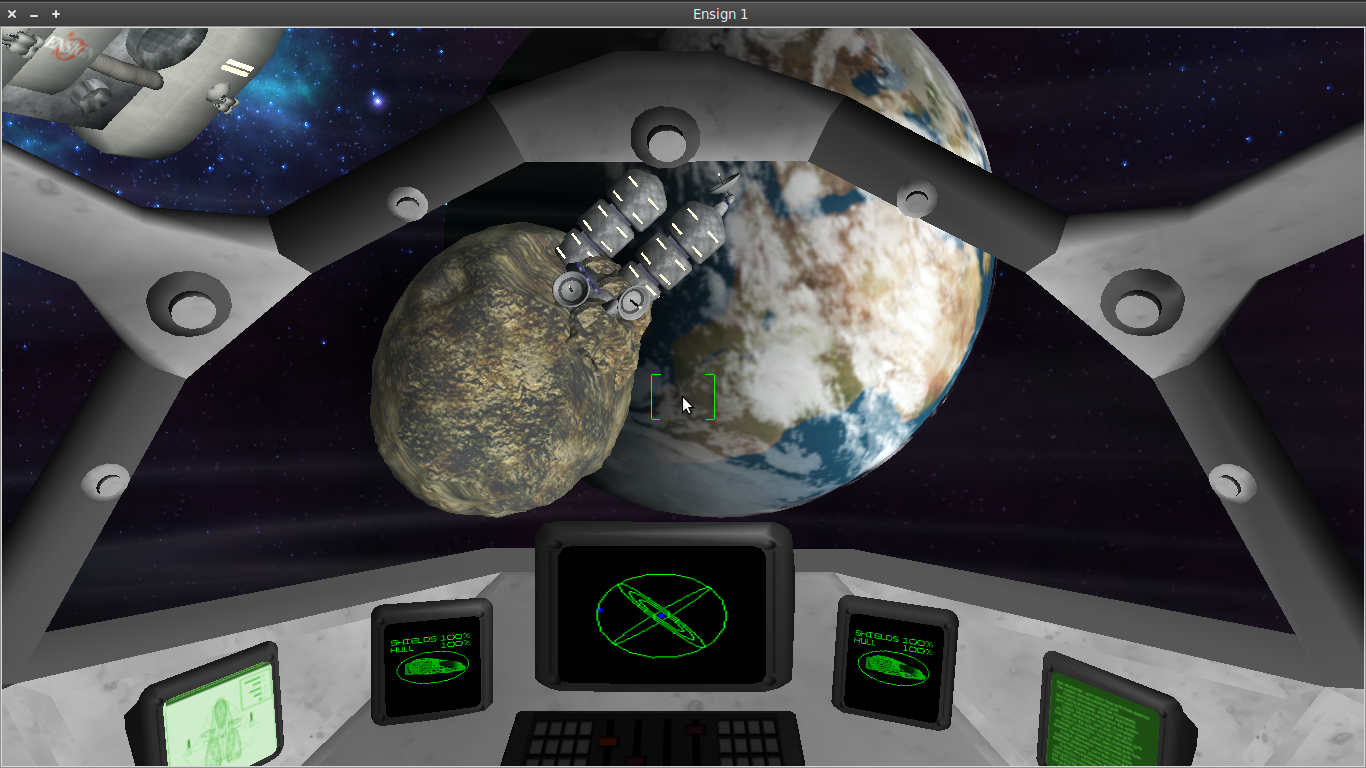 Asteroid mining Colony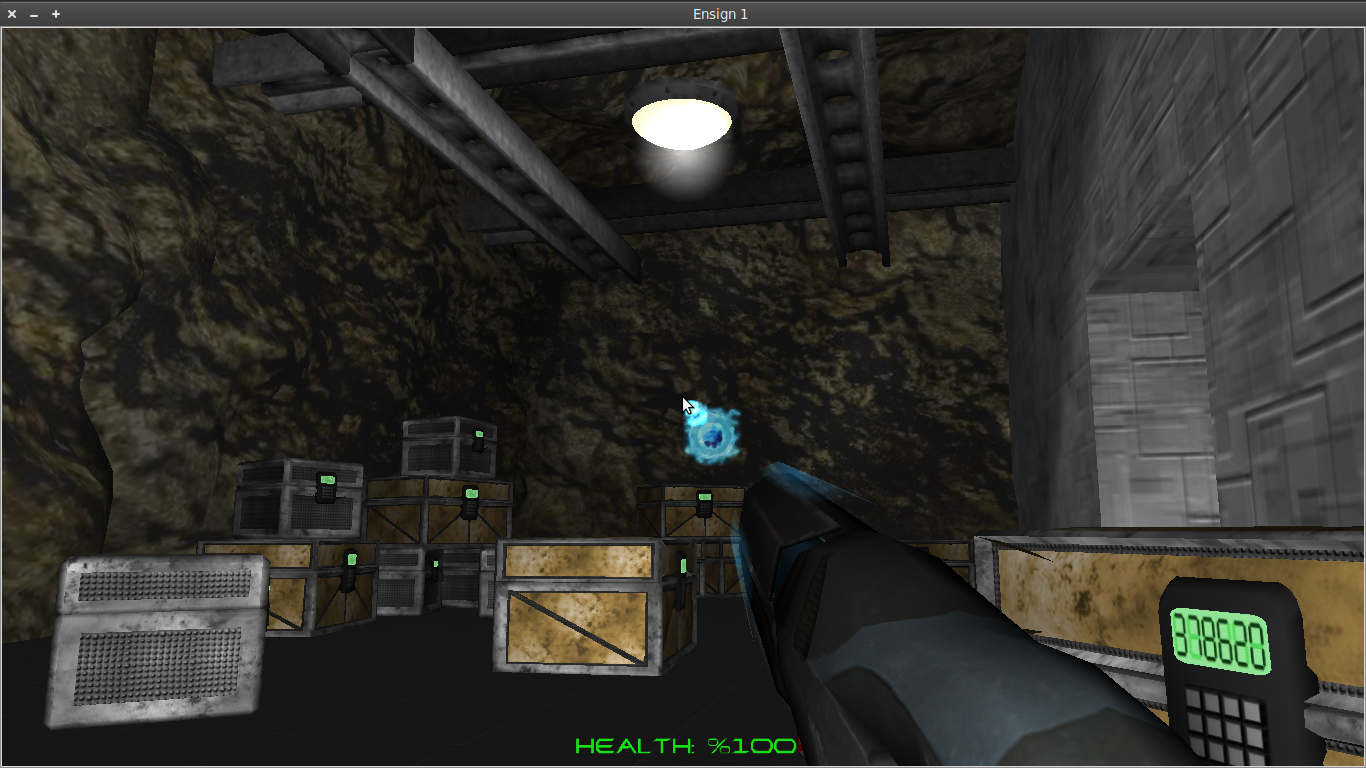 A shot from inside the Astro Mining Colony
See there is a lot more texture work being done now. nice.
The video showed off some things that I have a few questions on...
When you were outside your ship in the mining base, could you have shot at that ship or been shot?
When that npc/player was flying the ship and you were waiting. Can you take over by talking to the character or do you have to wait until they are done? And in the game could you have a real person flying the ship and your just a passenger?
Nice ship explosions in the first part of the video.
Hey Darkone,
No ships can't shoot at players and vice versa. It's something I've thought about, but a lot of things I'd like to do before I get that working.
That was a real person flying the ship, that was Rusty 🙂 His full nickname is Rustybolts. And he has to give up the piloting chair, you can't take it from him :), well aside from shooting him in the back I guess.
And thanks! I was really proud when I made that explosion hehe, programmed that one while driving to North Carolina. Kind silly, just making all the polygons fly off, but it gets the job done for now.
One more. Capital ship vs capital ship.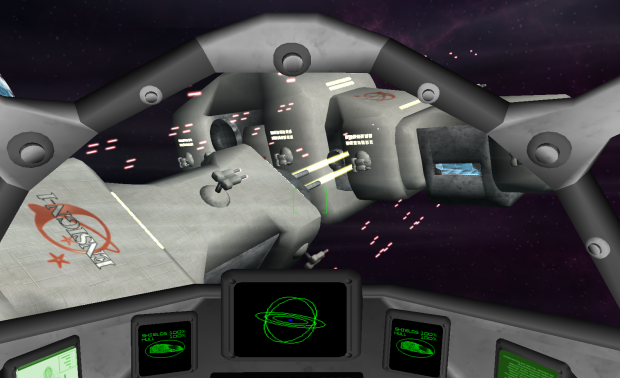 On capitol ship battles, if you just sat back and watched them go at it from a distance would there be a winner or does the battle call for player intervention to create the outcome? And will we eventually see explosions, scorch marks or debris from these larger capitol ship battles?
Again, capitol ships can only be piloted by players. There isn't any AI in the game yet, and yes, capital ships can be destroyed. Explosions yes, the other things probably not due to limited resources.
Hope no one you knew was on it...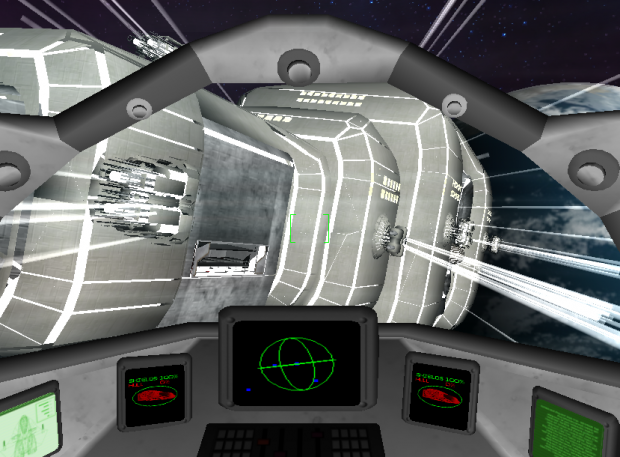 And a nice shot from Rusty's bridge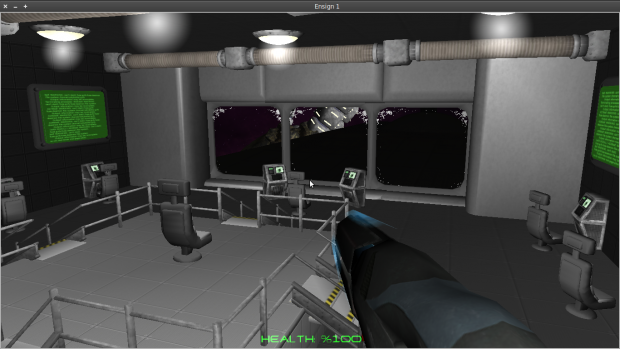 Are those turrets firing in that first pic Onionman?
Rusty did a nice job with that bridge layout, I was just thinking how it would look with a bit more skinning and some of those displays showing random info.
Ah no, that's the ship blowing up in the first pick 🙂 Or rather, getting ready to blow up.
Was kind of proud of this one.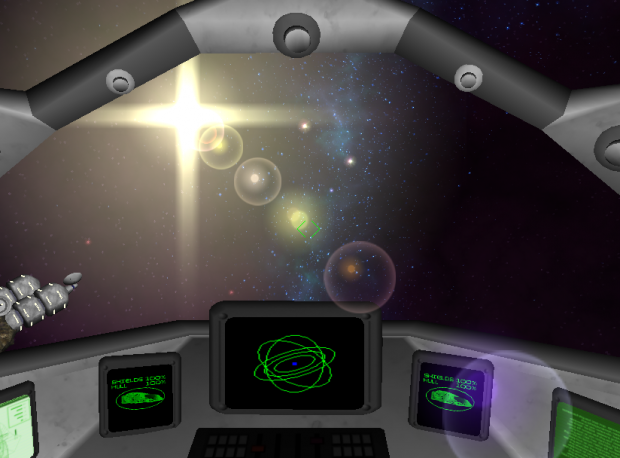 Topic starter
January 29, 2012 11:52
We have been working on some more eyecandy heres a few shots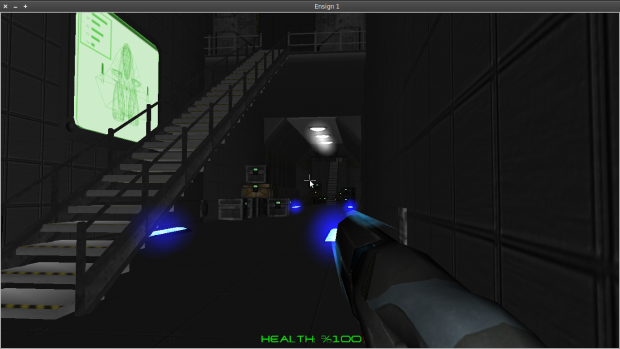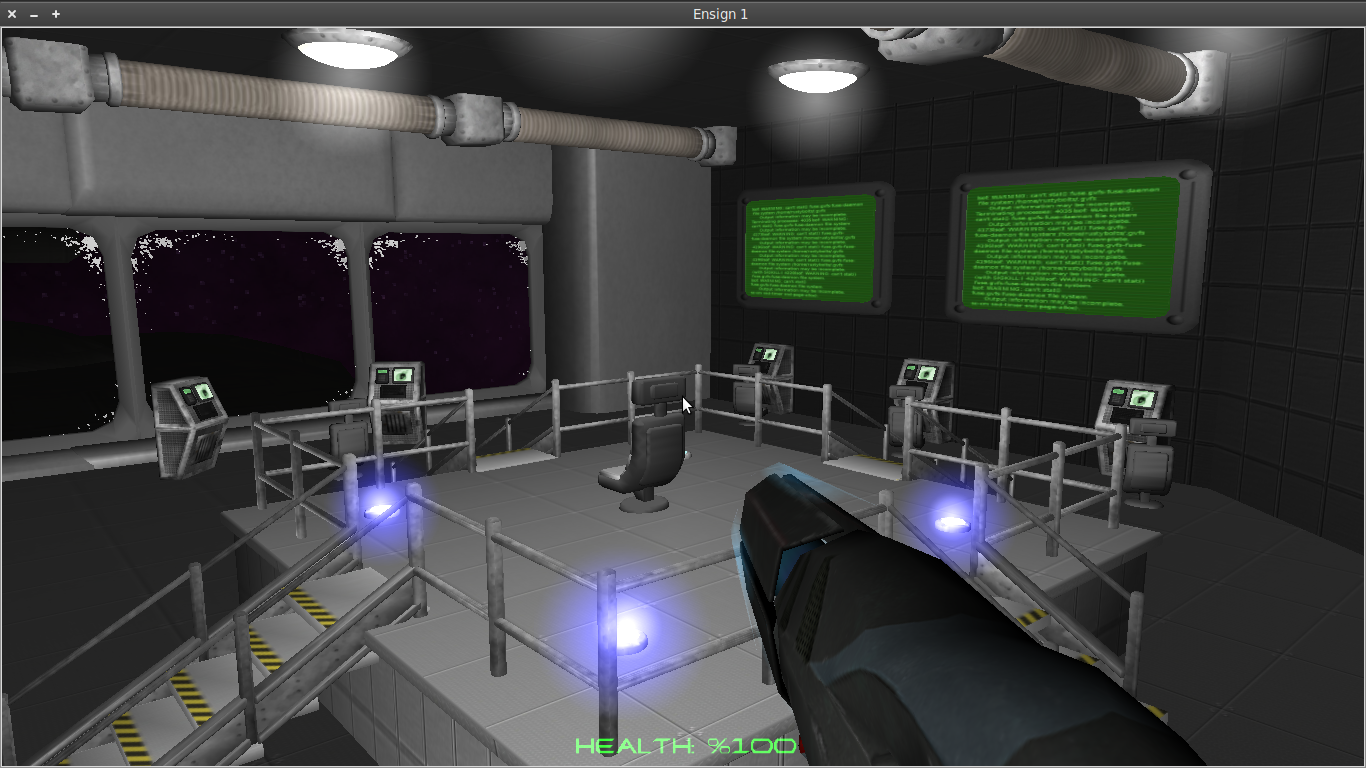 I also believe DarkOne asked to see the new laser collisions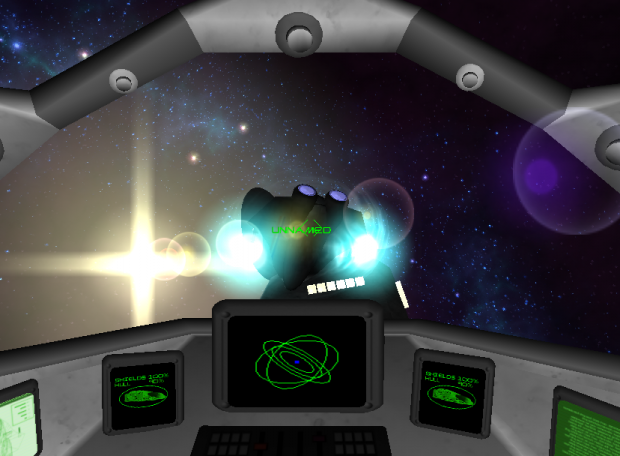 Nice seeing the game improve week to week. Those laser collisions look nice and lens flare too. And the stuff Rusty is doing is great stuff on the interiors. Only issue I see with the lighting is in two places;
1. The pic with the asteroid base, the surface of the asteroid that is in your view is too lit up personally unless there is a light source on the ship or from behind? Besides that the realism with the sun/star lighting seems like a good effect.
2. This is only minor for the interiors and I'm sure this would be flushed out after tweaking, but on the lighting in the interiors you can see the whole light sphere around the light source when it should be more concentrated on the direction the light needs to point. Hope you get where I am coming from.
Hope you don't mind the feedback on the pics.
Wow DakrOne, good catch! You were right, the lighting from the sun position was off, I hadn't even realized. Excellent eye for detail.
As to the FPS lighting, that's just the best real-time solution we have for now. Of course that effect isn't real lighting, it's just there to fake it a little, but mostly to make the game prettier to look at. Eventually later on I plan on bringing proper differed lighting into the game.
Got a new trailer going, this time showing off the new turrets that we've added to the game.
Topic starter
February 7, 2012 12:04
The new Alien Fighter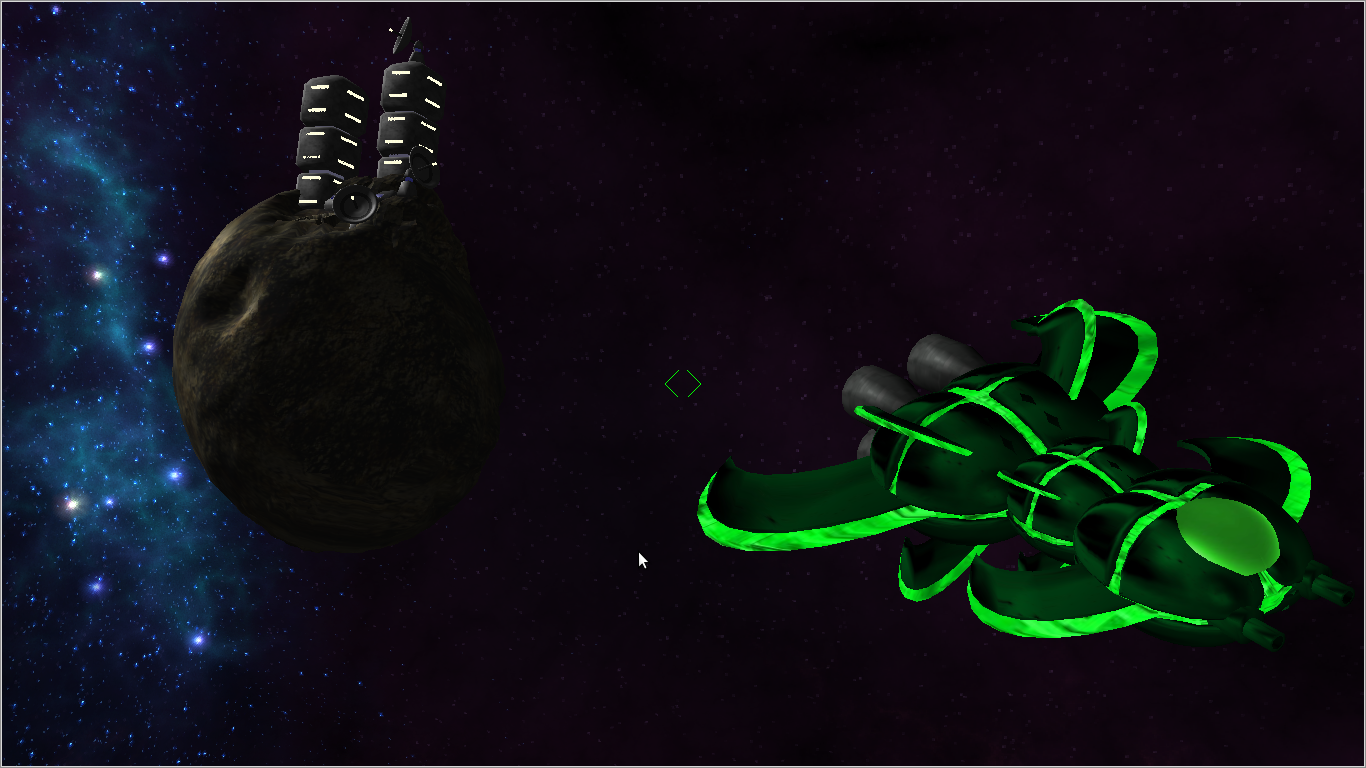 I put up a video showing off some of the features of the level editor I wrote. Maybe it answers a few of the questions some of you had about modding the game or such.
Got a video of Mission 2 as well if anyone is interested.
Nice videos Onionman, the editor looks good and always nice to have the WYSIWYG type of editor because then even beginners can do some modding. On mission two video it looks pretty straight forward, I was trying to focus on the radar personally and was trying to get a good idea on how it works. It seems that everything is represented by a blue line and as they are eliminated they disappear from the radar. Will there be different colors depending on the relationship to yourself (ie: blue friendly, red enemy, etc...)?
Yip yip, yea I should probably put that in.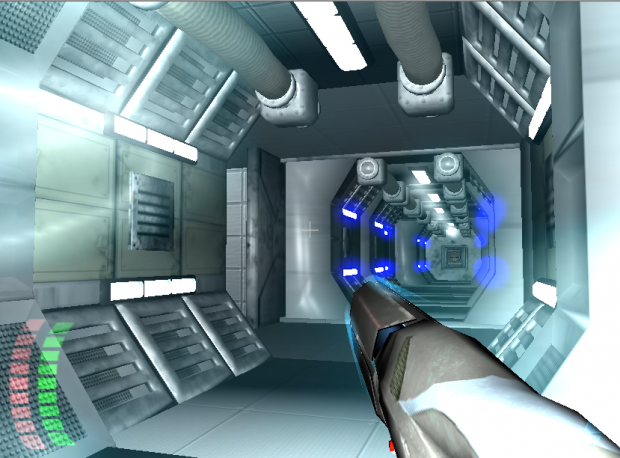 Nice little update mate.
Btw if you've got some concept art or something I can have a try at making another ship for you cause I wanna see how good or bad are my rusted skills at making 3D models.